Does your company have a digital marketing strategy that includes content from Instagram Reels and TikTok?
Short videos are the perfect way to communicate as they are one of the favorite content formats on social networks. If your brand is aimed at teenagers between 16 and 24 years old, TikTok is a space to take advantage of and show yourself, but if your ideal client is over 30, it will be better to focus your resources and content strategy on Instagram Reels.
If you seek to humanize your brand, increase engagement, strengthen the relationship with your customers and publicize new products / services, it is necessary to generate valuable content with which the public you reach feels identified and falls in love with your company.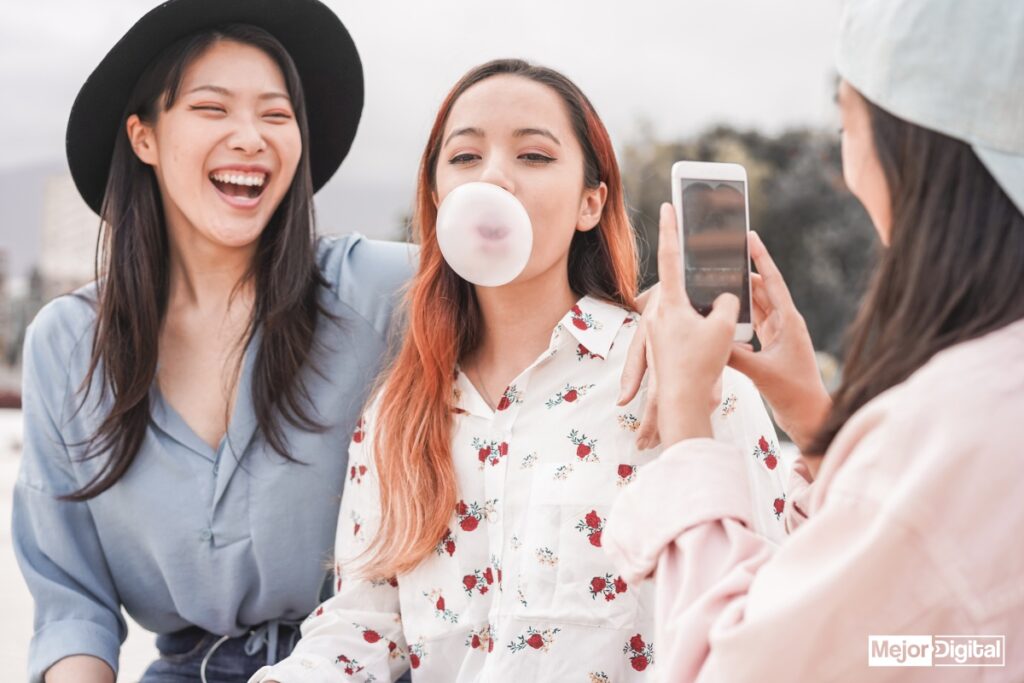 Let's start at the beginning: Instagram Reels and TikTok
For entrepreneurs, pymes and even international companies, the first steps to start a digital marketing strategy on Instagram Reels and TikTok is to create your business account, keep the information updated and take full advantage of all the available tools that each one offers.
How to incorporate Instagram Reels into a strategy to sell online?
Although the Instagram algorithm is always surrounded by a cloud of mystery, if we want to incorporate Reels into an online strategy, that these videos have a greater reach and reach many more people, we must take into account these good practices and tips:
The "YES" of Instagram Reels:
Original, inspiring, fun and educational videos.
Always with trending music or original audio created on Instagram.
Use texts, filters and effects from Instagram.
As short as possible (although it allows up to 60 seconds, between 15 and 30 is ideal).
Make good use of hashtags (between 4 and 7 related to the content of each video).
The "NO" of Instagram Reels:
Low resolution videos.
Let the text take up most of the viewport.
Reuse content with watermarks or logos from other applications.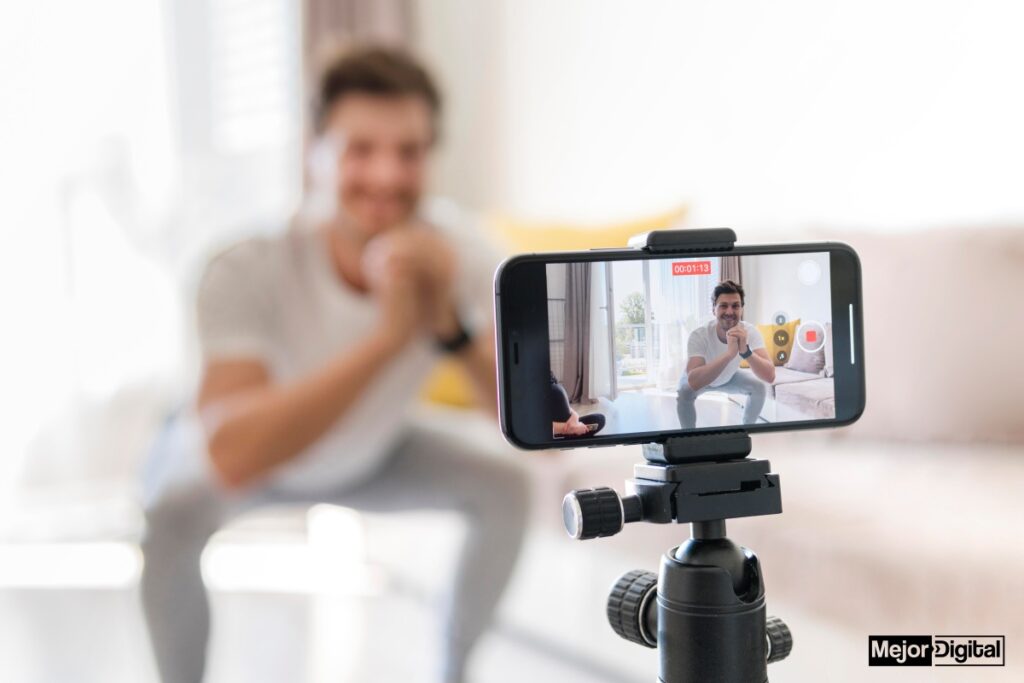 How to incorporate TikTok into a strategy to sell online?
Many brands want to have their profile active on TikTok because "it is fashionable" and because the power of their figures is impressive: users spend approximately 52 minutes a day, with an average opening of the app 8 times a day, viewing more than 500 daily tiktoks. The best thing about TikTok is that any brand has the potential to go viral in an organic way, with the correct strategy to attract the attention of an audience that tends to move away from the mass media and is more inaccessible to marketing and traditional or invasive advertising.
It must be borne in mind that success is based on the content being created by users, as if the brand proposed a template (for example a challenge) and the followers "filled it in" with their own content (videos doing the challenge). So not all content will align with the brand's usual style of communicating, in fact users almost always reverse challenges in their own way, in unexpected ways. For brands that have strict communication standards, it may not be a good idea to be on TikTok.

The TikTok algorithm shows users videos that match their interests, not only from the accounts they follow, this means that it is a social network available to any SME that, being creative, can start from scratch and even without followers, capture attention of new audiences.
These are the key points to keep in mind to incorporate TikTok into a content marketing strategy:
Offer fun, entertaining, different and dynamic videos.
Originality and the power of fun are more important to users than the quality of the videos. The aesthetics of the brand should not be completely neglected, but neither should it look "so institutional" because the video is going to lose that "spark of authenticity".
Think, create and participate in Hashtag Challenges, challenges and viral challenges.
Do not forget that TikTok is based on the UGC (User Generated Content) that is to say that we always have to look for users to generate content from brands, that is why it is important to give space by inviting to participate in the proposals, that the community becomes so involved that want to upload videos related to the services or products of a brand.
Creating advertising campaigns with TikTok Ads for business helps accelerate results and exposure. The ad formats are In-feed, Hashtag challenge, Brand takeover, Top-view video, and Branded lenses.
Evaluate the possibility of having the collaboration of influencers and tiktokers with whom to generate content.
Measure the engagement of the videos to make future decisions that allow you to connect even more with the audience.
What content is the most effective on Instagram Reels?
We know that Instagram gives more exposure to Reels compared to other formats, every time we upload a video to Reels, it has up to three times as many views as a post in the Feed or an IGTV, and unlike stories, it does not disappear in 24 hours . Reels are visible to the entire community as Instagram shows them in the "Explore" tab, not just the followers of an account (and that is their true potential).
We have the opportunity to attract new traffic to an account. Taking this into account, it is essential to create a strategy in Reels to reach more people who can become followers and then customers. In this way we can set objectives and act following an Action Plan that allows us to sell through Instagram Reels.
When planning the Instagram Reels of the month, the ideal is that only 20% of the content is exclusively targeted for sale. But there are tricks to "sell without selling" on Reels. The most important thing is to always add value to the audience, finding a balance between adapting the content to reach new people and at the same time respecting the values ​​of the brand.
Some content ideas to create in Reels are:
Show the benefits and characteristics of new products / services: for example in check-list format.
Educational "How-to" content: instructions, tricks, advice, tips and mini-tutorials on very specific topics and valuable information that can help the audience solve tasks.
Answer frequently asked questions: about information that followers usually consult and thus make the response by the brand more entertaining.
Share behind the scenes: an excellent resource to humanize a brand, for example showing how products are manufactured or the internal processes of the company.
Apply storytelling: tell intimacies about the history and creation of the brand and who it is composed of, we can generate closeness with the audience.
Trends: keep an eye out for challenges, songs, dances, and audios that are viral and fit with brand values, or (why not?) Create your own trend and ask followers to join in on the fun.
What content is the most effective on TikTok?
On TikTok, on the other hand, the sale must be perceived even much less, and even disappear as the main objective of the brands. We should not treat the audience only as a passive recipient of information but make them feel part of the brand and participate in the proposals. Therefore, the classic institutional videos are not going to work. The focus has to be on creating fun and creative proposals based on the message we want to give as a company. Brands that are successful on TikTok don't take themselves too seriously, they are cheerful, flawed, and authentic. So: what can you record videos of for TikTok?
Some ideas for content on TikTok are:
Design an entertaining challenge, users like challenges that put their creativity, time and effort at stake, because they perceive it as an opportunity to show what they are capable of doing.
Upload videos using Lip Sync by synchronizing the movement of the lips with the track of a dialogue, a song, a conversation or a joke, for example.
Show the day-to-day of brands, specifically the people who are part of them, in a funny and entertaining way, allowing users to laugh with your brand.
Hacks to solve tasks in a simpler way than normal.
Trends such as dancing, acting, song dubbing, series, movies, memes, reactions and viral duets.
What apps and tools to use to make the videos on Instagram Reels and TikTok stand out from the rest of the accounts?
To a greater or lesser extent depending on the social network, the content that is created for Instagram Reels and TikTok must be neat and consistent with the aesthetics and identity of the brand, paying special attention both at the time of recording and at the of the edition.
These apps and tools are the favorites when creating attractive content according to a digital marketing and branding strategy, and obviously fulfill the objective of attracting the attention of the audience:
Inshot is one of the free apps par excellence to edit videos from your cell phone. In addition to the usual features, it has many effects to incorporate into the videos, stickers, fonts, voice over, the option to add images and a list of songs without copyright.
VLLO is a very easy to use video editor and does not leave watermarks, even without paying. You can trim, split, speed up, reverse, rearrange and add additional images or videos, add texts, transitions, music and sound effects royalty free. It stands out for having zoom to zoom in and out of video scenes, filters and color correction.

VivaVideo is a very intuitive and simple app with professional multilayer editing tools, texts, effects and speed adjustment. It allows you to include music, trim, merge and even includes a voice changer to make videos more fun.

VideoShow has a very clear interface, a large catalog of free music and common features such as cropping, filters, emojis or stickers, etc. It includes super useful options like reverse, rotate, slow motion, and add subtitles.

Spotify has playlists to inspire you and take them into account when choosing what music to accompany the next videos. The songs that are being played the most on TikTok are in "TikTok Hits", "TikTok Viral" or "TikTok Prom", and for Instagram Reels we find the best in "Reels Music 2021".
Do you need help defining your strategy to sell online with Instagram Reels and TikTok?
At Agencia Mejor Digital we have a team of Marketing, Advertising, Design and Communication professionals who will work comprehensively, from content planning to design, upload and analysis of audience and results. Leave your presence in Social Networks in our hands.
Get in touch with our team today and let's start working together!
Mejor Digital >> Marketing & Design
Agencia Mejor Digital
Follow us on Instagram
Follow us on Facebook
Watch our videos on YouTube 
Get to know our projects on Behance
More on Digital Marketing